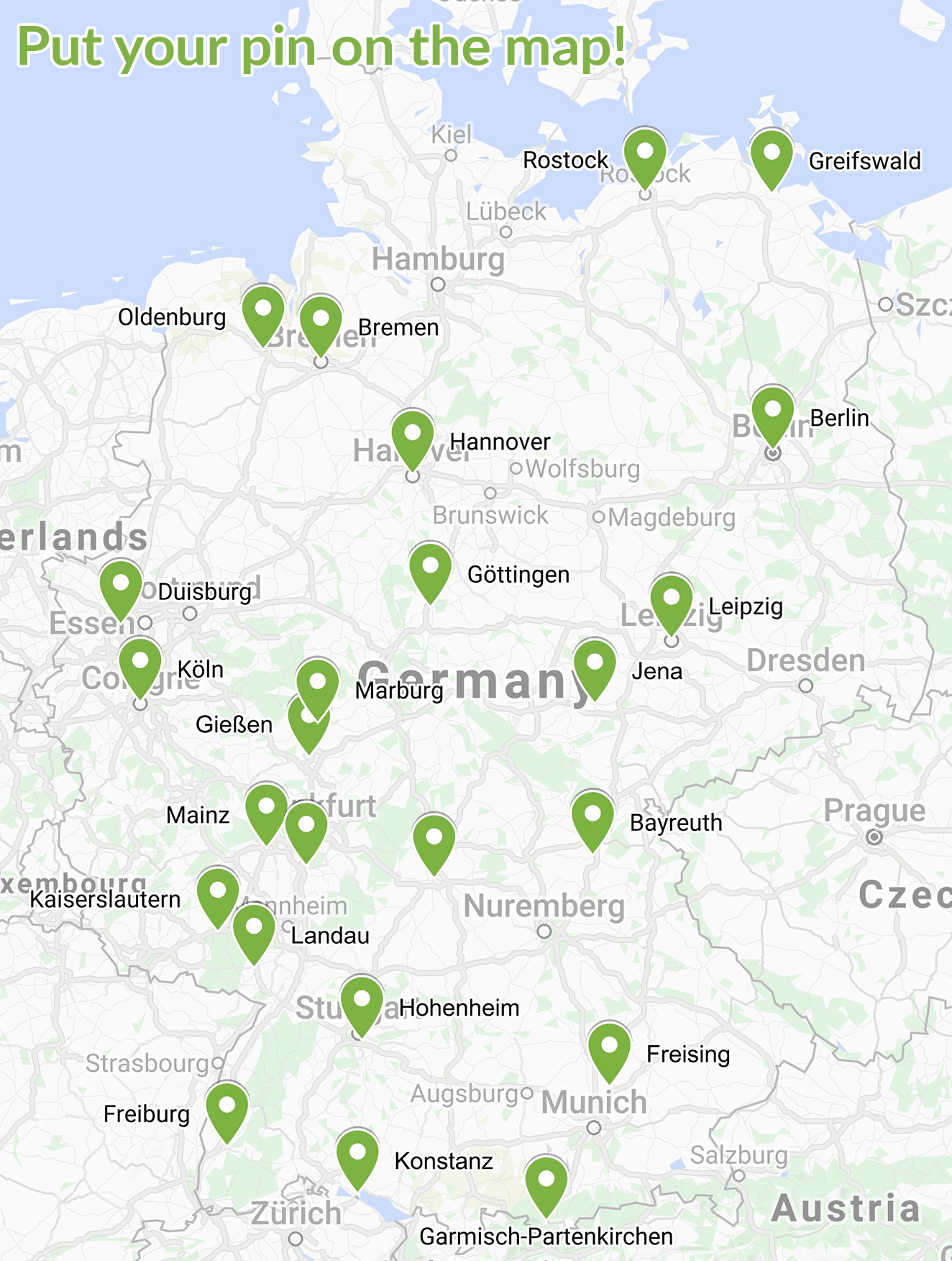 GFBio Roadshows
Meet GFBio and put your pin on the map.
To support researchers in meeting current challenges in data management, we conduct on-site roadshows for individual researchers and working groups. We present the essentials of state of the art research data management (RDM) and introduce GFBio's services. Additionally, you can test our tools.
We are also keen on your take on what RDM means in your course of work. Share your experiences, challenges, and thoughts with us and help us become a better service for the research community.
We would be happy to pay you a visit. Roadshows take a default two hour slot (=90min), but we would be delighted to tailor format, duration, and content to your needs.
Research Data Management Support
Individual data management support, training materials, and data management planning (DMP)
Visit our training materials and explore the data life cycle, data management best-practices and software training materials.
Create your data management plan (DMP) with our DMP Tool and get a GFBio approved DMP for your proposal.
Take part in one of our tailored hands-on trainings, covering different aspects of research data management.
We offer individual data management support for your research project. Contact us to find out how we can help you!
Data Life Cycle
Master the DLC and manage your data
The Data Life Cycle (DLC) is a concept describing all stages data pass throughout their life time. Explore our DLC and learn how it can help you to facilitate your data management.